2023 winners
Supreme award
Sponsored by Premier
Impress Print Services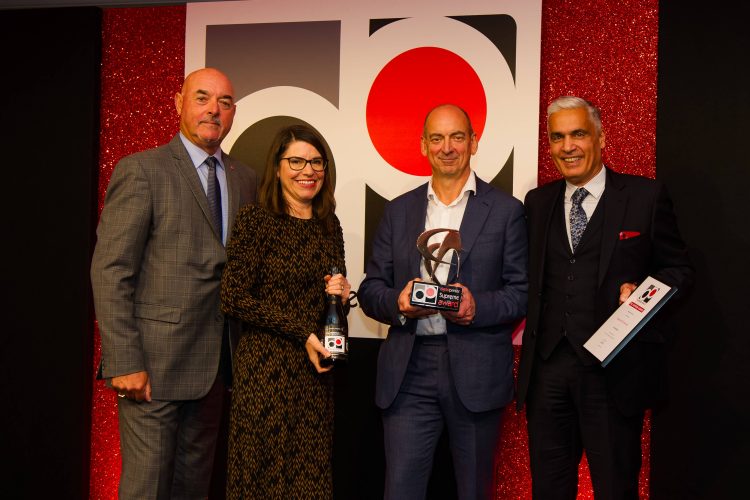 (L-R) Bruce Grobbelaar, Alison Bromley, marketing manager and Michael Kille, managing director both from Impress Print Services with John Vic, sales director – digital media at Premier.
The judges said:
"Our Supreme Winner clearly demonstrates a passion and commitment; providing clear evidence of practising what they preach has made it a worthy winner."
Adding value
Sponsored by Compass Business Finance
Large Print Books by Ingram Content Group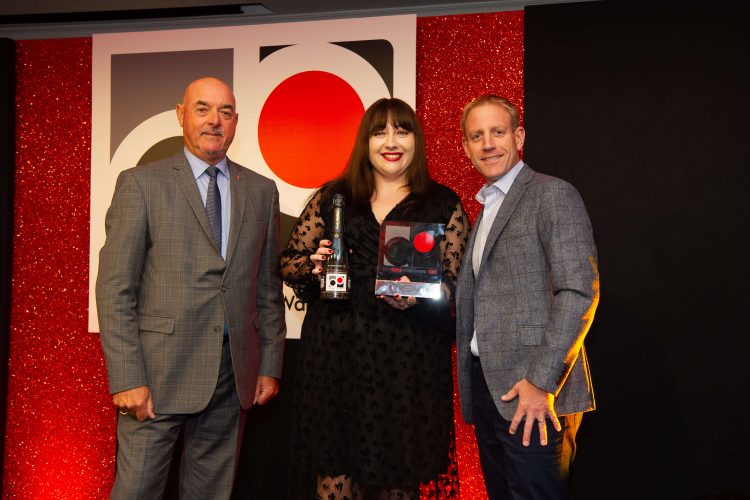 Louise Dolan, key account sales manager at Ingram Content Group and Jamie Nelson, director at Compass Business Finance.
The judges said:
"A highly effective use of both design and technology to expand the reach of printed media to engage the target audience, adding value and product accessibility to the visually impaired."
Also nominated:
Sipsmith Strawberry Smash Wimbledon label by Ripe Digital
Nivea 24hr moisture mailer by Service Graphics
Books
Sponsored by Heidelberg
Artisi by Kingsbury Press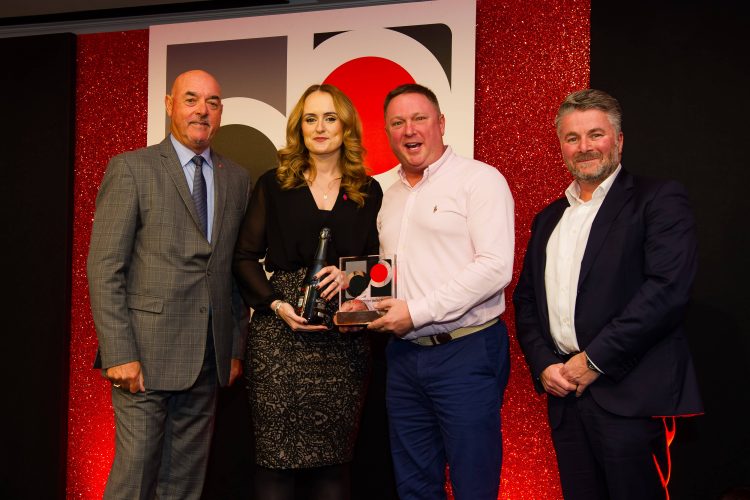 Sarah Kilcoyn-Guilliam, deputy general manager and James Lager, sales manager both from Kingsbury Press and Phil Buttress, head of sales at Heidelberg.
The judges said: 
"From the moment we opened this we were impressed with the way this beautiful book has been produced. Faultless and a joy to have in the hand."
Also nominated:
Gustav Holst The Planets facsimile edition by Halstan
Dear Quentin by Gavin Martin
Closing the skills gap
Sponsored by Fiery
FaberExposize UK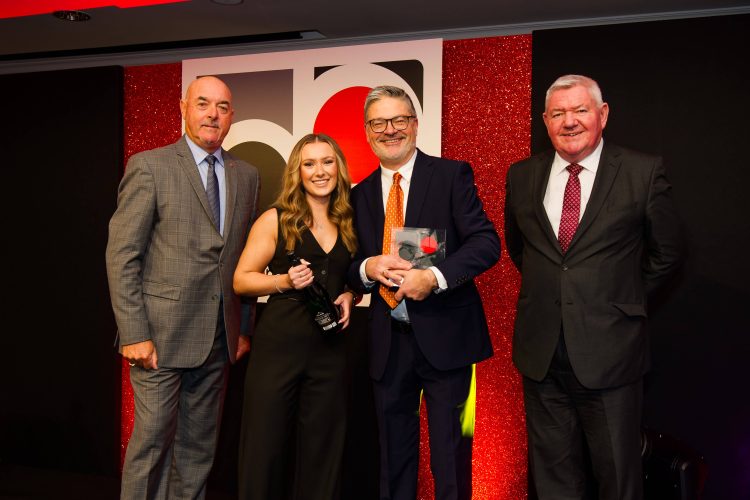 Neve Scott, senior account manager and Iain Clasper-Cotte, managing director both from FaberExposize UK and Terry Garvey, partner alliance director at Fiery.
The judges said: 
"This was the best submission and ongoing scheme, supporting and nurturing the next generation, also spotlighting new talent via awards and industry initiatives, plus a strong supportive management and development structure."
Also nominated:
MacroArt
Northside Graphics
Creative use of substrates
Sponsored by Antalis
'Head in the clouds' jigsaw puzzle and presentation box by JPoint+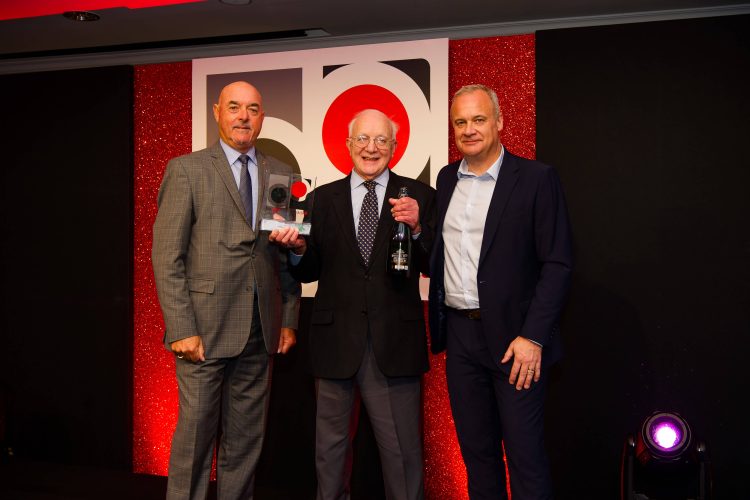 Stuart Edwards on behalf of J Point+ and Tim Percival, category director office and digital at Antalis.
The judges said:
"Good use of design, materials and application to create a beautiful finished product that also embodies the ethos of the customer."

Also nominated:
Belvedere Concierge brochure by Dayfold
The Friend in Hand by Northside Graphics
Designed for digital print and finishing
Sponsored by Landa Digital Printing
Supa Pupa by Harkwell
Gareth Butterley, sales manager, Harkwell, Steve Donegal, regional manager UK and Ireland at Landa Digital Printing and Andrew Mansfield, managing director at Harkwell.
The judges said:
"Clever use of software allowed the creation of a totally unique product that wonderfully demonstrates what is possible with digital printing."
Also nominated:
Alhambra Nuts Packaging by J Point +
O'Hara's Spiced Rum by OPM Labels & Packaging Group
Digitally printed labels and packaging
Sponsored by Close Brothers Asset Finance
Pumpkin Spice Detailing Spray by Limpet Labels UK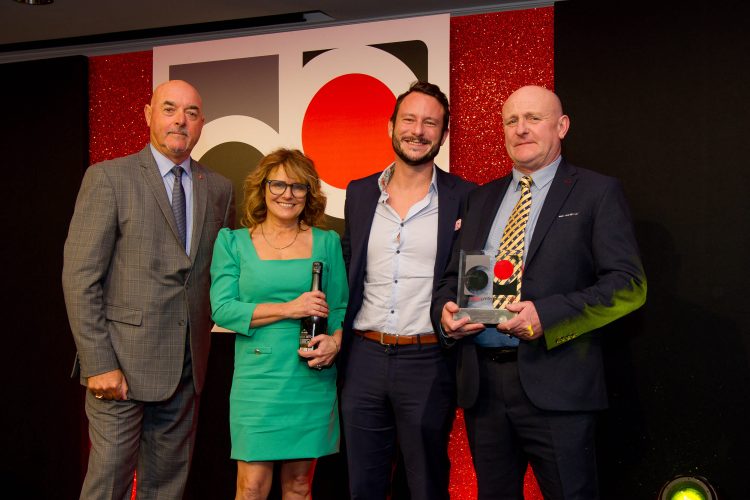 Jackie Goode, company director at Limpet Labels UK, Nick Aust, sales director at Close Brothers Asset Finance, with Lee Goode, chairman at Limpet Labels UK.
The judges said: 
"High contrast, vivid and punchy entry using a combination of design and technology to enhance the final delivered design/product."
Also nominated:
Automotive products cleaning range by Label Power
Maiden Voyage Cocktail Company by Lorpon Labels
Digitally printed textiles
Sponsored by Digital Textile Printer
Aimée and Fred by Prinfab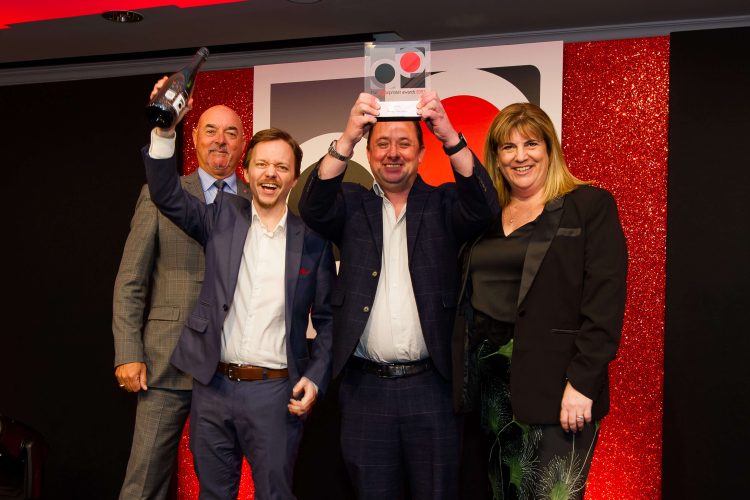 Harry Mustoe-Playfair, director and Oliver Mustoe-Playfair, director at Prinfab and Lindsey Pearson, publisher at Digital Textile Printer.
The judges said:
"An excellent entry that showcases disruptive pace of digital technology in the textile sector."
Also nominated:
Bring Me The Horizon festival backdrops by FaberExposize UK
Finishing and embellishment
Sponsored by Vivid Laminating Technologies
Sommer Aperitif by The Label Makers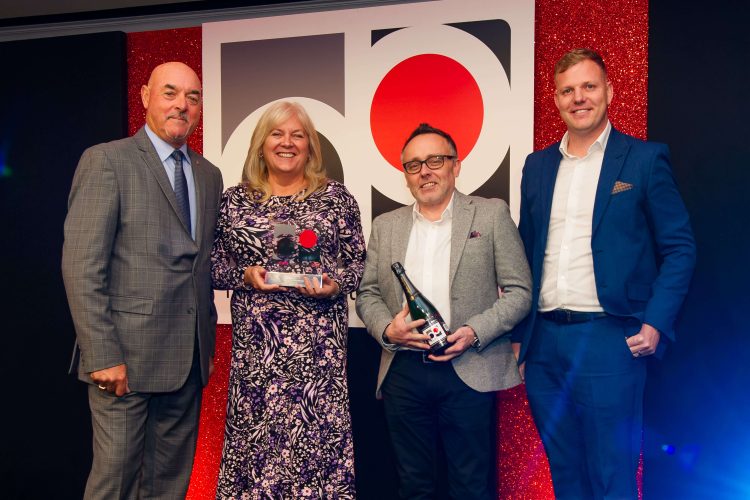 Zenna Parfaniuk, managing director and Adam Thompson, digital production manager both from The Label Makers with Nathan Tacey, research and development technician, Vivid Laminating Technologies.
The judges said: 
"The intricacy of this product immediately impressed the judges and together with the number of embellishments used, elevated it above the other entries."
Also nominated:
Long Life anti-ageing by Litograf
Titanic Village by Northside Graphics
Inkjet in commercial print
Sponsored by Fujifilm
Another Lost Summer by Emmerson Press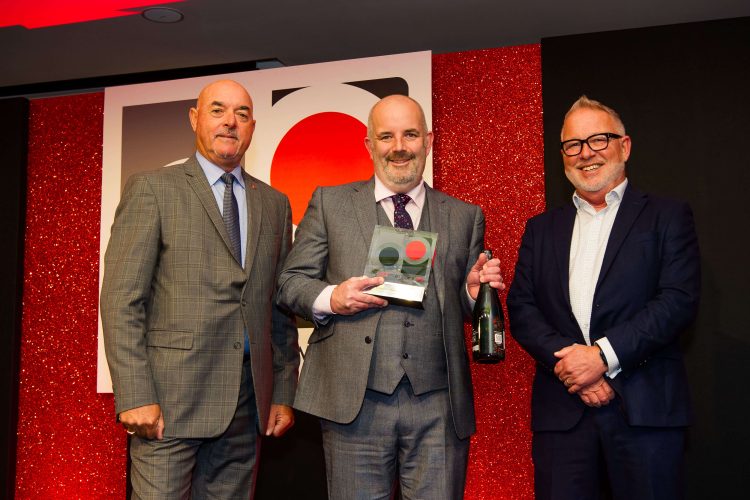 Jamie Emmerson, director at Emmerson Press and Chris Matthews, head of digital press solutions UK at Fujifilm.
The judges said:
"A great example, demonstrating the creative and process control that digital inkjet offers the commercial print industry. The product eliminates waste while also ensuring flat and smooth tints and high quality output in production."
Also nominated:
Arcadia and Arcadia 2 – the Art of Gerald Newton by Book Printing UK
Pineapple Lane charity books by Precision Proco
Inkjet in direct mail
Sponsored by Canon
Lakeland Spring Offer Catalogue by Go Inspire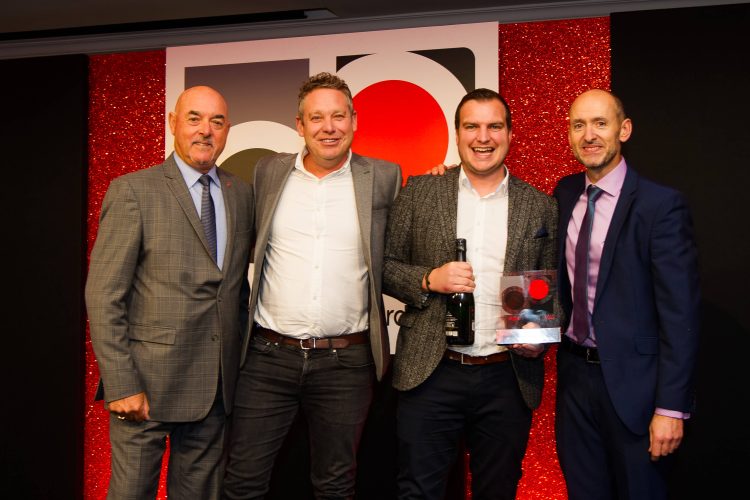 Chris Hewitt, sales director and Danny Cook, group operations director, both from Go Inspire and Chris Chapman, business development manager at Canon.
The judges said:
"The quality of the inkjet printing throughout the pack, together with the use of variable, personalised data that's driven by customer behaviour makes this a standout campaign. The results spoke for themselves driving a huge 400% ROI as well as over £50,000 savings on production costs. Outstanding!"
Also nominated:
Forestry England national members welcome pack by Latcham
Go Outdoors welcome packs by Propack Direct Mail
Innovation
Sponsored by Dantex Group
Workflow and automated 'lights out' manufacturing by Mercian Labels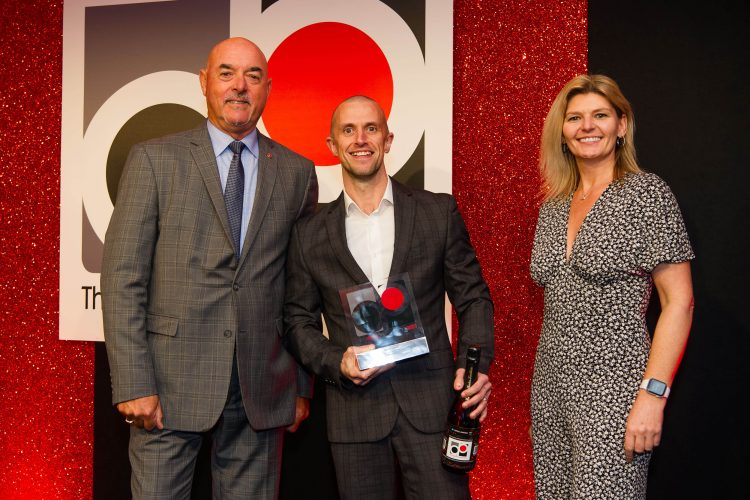 Wes Richardson, deputy production manager, Mercian Labels and Debbie Pendergrast, UK and International business manager at Dantex Group.
The judges said: 
"An outstanding entry that spotlights industry stakeholders collaborating to resolve and deliver efficient, sustainable production across multiple process, establishing best practice in environmental objectives. Six years in the making – this project highlights the power of co-operation."
Also nominated:
UCL Exams by Stephen Austin & Sons
Non PVC Cards by JPoint+
Marketing collateral
Sponsored by Elliott Baxter & Company
Antalis Digibox by Bakergoodchild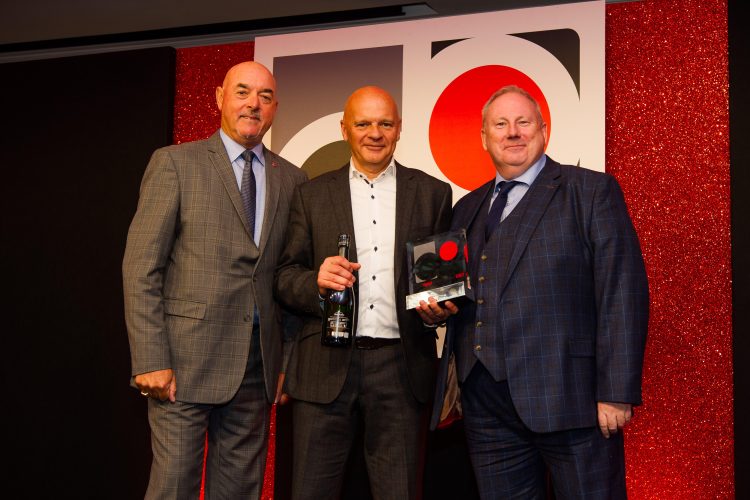 David Roberts, account director, print management at Bakergoodchild and David Tennent, sales director at Elliott Baxter & Co.
The judges said:
"An outstanding entry that not only demonstrates a clever way to make the client's offering but also provides an innovative and educational experience that is exceptional throughout."
Also nominated:
Burgess Edit presentation by Blackdog Digital
In-house promotional box by Arc UK
Sustainability
Sponsored by Denmaur
Impress Print Services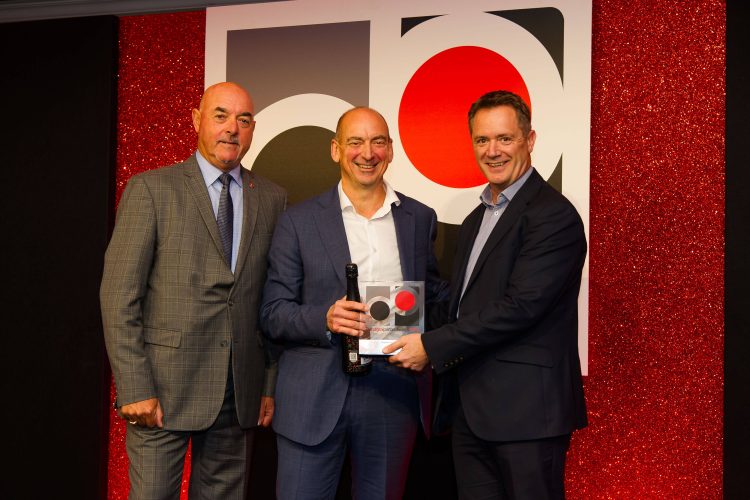 Michael Kille, managing director at Impress Print Services and Andy Faithful, sales director at Denmaur.
The judges said: 
"An outstanding entry with an impressive scope, well evidenced and recognising the threats presented by the climate crisis. This demonstrates an ongoing commitment to improved environmental action and sustainable development."
Also nominated:
Wide and super-wide format
Sponsored by eProductivity Software
Mega Creative exhibition VM Stand by Rapidity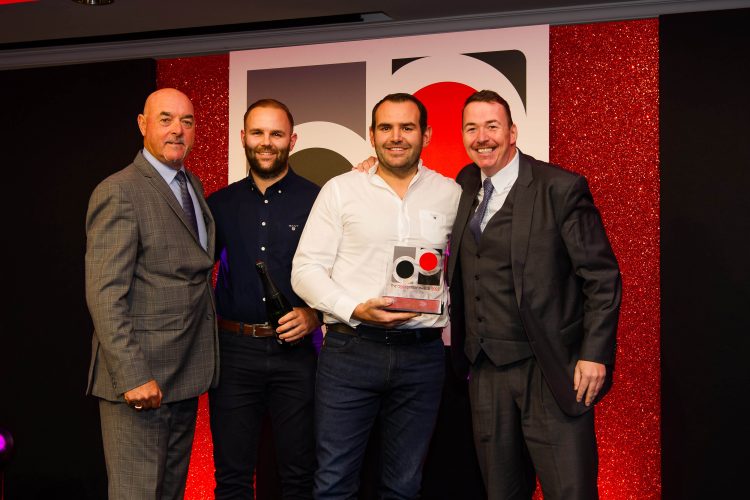 Sam Manning, customer services manager and Ben Manning production director both from Rapidity with John Morley, world-wide channel partner, sales director at eProductivity Software.
The judges said: 
"Superb example that demonstrates the intricacies possible with wide/super-wide print."
Also nominated:
Pantomime stage flooring by FaberExposize UK
Claridge's Artspace – The Sittings exhibition by IPW1
Workflow, including e-commerce
Sponsored by eProductivity Software
PCS Digital Operations by Precision Card Services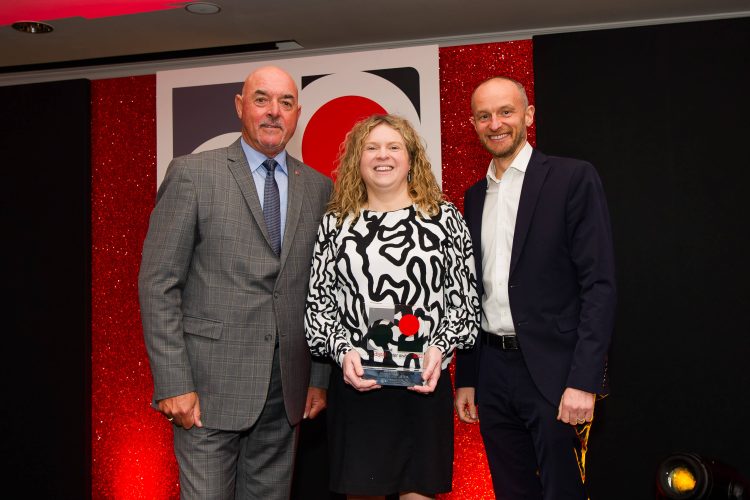 Louise Ray, director of marketing and communications and Adam Unsworth, managing director at Precision Card Services.
The judges said:
"A standout entry that really exemplifies the category criteria. Clever integrations, bespoke developments with a clear opportunity for growth."
Also nominated:
Tony's Chocolonely Personalised Wrappers by Precision Proco